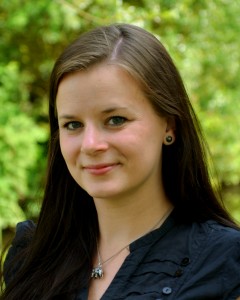 Maureen R. Smith, PhD (*10.02.1985, Dormagen, Germany)
Post-Doc
since 2019  Post-Doc in Bioinformatics, Robert-Koch Institute, Germany
2014-2019   Doctoral research in Bioinformatics, Freie Universität Berlin, Germany
2011-2014    Master of Science in Informatics in the Natural Sciences, Universität Bielefeld, Germany
2012-2013    Exchange Semester at University Helsinki, Finland
2011-2012    Research assistant, AG Practical Computer Science, Universität Bielefeld, Germany
2008-2011    Bachelor of Science in Bioinformatics & Genome Research, Universität Bielefeld, Germany
2007-2008    Software Developer, Sparkassen Informatik GmbH & Co. KG, Cologne, Germany
2004-2007    Vocational training as Specialised Computer Scientist for Software Development, Sparkassen Informatik GmbH & Co. KG, Cologne, Germany
Research interests
My research focuses on efficient computation of problems in bioinformatics.
In particular I'm interested in developing and using methods for the assessment of NGS data (e.g. to infer functional regions within RNA), sequence analysis and network analysis, including programming and statistical evaluation.
Publications
In cell mutational interference mapping experiment (in cell MIME) identifies the 5′ polyadenylation signal as a dual regulator of HIV-1 genomic RNA production and packaging. Smyth RP*, Smith MR*, Jousset AC, Despons L, Laumond G, Decoville T, Cattenoz P,  Moog C, Jossinet F, Mougel M, Paillart JC, von Kleist M, Marquet R. Nucleic Acids Res. 2018;46(9):e57. (*equal contribution) 

Molecular evolution of HIV-1 integrase during the 20 years prior to the first approval of integrase inhibitors. Meixenberger K, Yousef KP, Smith MR, Somogyi S, Fiedler S, Bartmeyer B, Hamouda O, Bannert N, von Kleist M, Kücherer C. Virol J. 2017;14(1):223. 

MIMEAnTo: profiling functional RNA in mutational interference mapping experiments. Smith MR, Smyth RP, Marquet R, von Kleist M. Bioinformatics. 2016;32(21):3369-3370. 

Inferring HIV-1 Transmission Dynamics in Germany From Recently Transmitted Viruses. Pouran Yousef K, Meixenberger K, Smith MR, Somogyi S, Gromöller S, Schmidt D, Gunsenheimer-Bartmeyer B, Hamouda O, Kücherer C, von Kleist M. J Acquir Immune Defic Syndr. 2016;73(3):356-363.